___________________________________________________________


Protect All Paint & Fabric Protection
Protect All Paint & Fabric Protection preserves the appearance of your vehicle. We keep your vehicle looking like the day you drove it off the lot.

Protect All has you covered
Paint Sealant

Fabric Protection
Rips, Tears & Cuts
Dent & Ding Protection
Exterior
Protect All guards against exterior damage to the paint caused by road salt, hard water etching, tree sap, insects, bird waste, acid rain and more.
Interior
Protect All repels stains to your vehicle's fabric, carpet, and leather & vinyl from pets, gum, crayons, ink, makeup, lotion and more.
Rips and Tears
Defense against rips, tears, cracks and loose stitching caused by UV weakening of the fabric/leather.
___________________________________________________________
---
Allstate Vehicle Appearance Protection
The Vehicle Appearance Protection (VAP) product Covers new and used vehicles up to 5 years old. VAP gives you an unlimited number of Paintless Dent Repairs (PDR) for qualifying dents less than 4" wide. PDR is a special technology that removes small dings and dents without harming your car's paint finish.

Unlimited repairs
No deductible
Safe for your factory finish
Includes repair of windshield cracks up to 6" and chips up to 1.5"
Includes repairs for damage of fabric, leather, carpet and floor mats up to 2"
Qualified technicians countrywide
Convenient repair at the dealership
Helps to maximize your resale value
Protection is transferable to the new owner
Choice of 1, 2, 3, 4 or 5 years of protection
Covers new or used vehicles up to 5 model years earlier than protection purchase date
___________________________________________________________
---
GAP Administration Program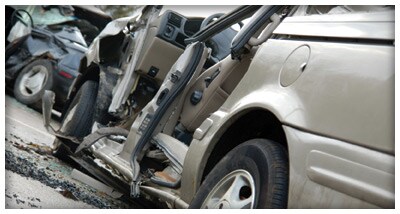 Don't let negative equity catch you by surprise.
In today's market, it is common to owe more than your car is worth. If you experience a total loss to your vehicle, will your primary auto insurance settlement give you enough money to pay off your car loan or lease? Most auto policies will only cover the actual cash value of your vehicle, leaving you responsible for the difference.

GAP Program helps cover the difference.
The Guaranteed Asset Protection Program provides the additional benefits you can use when your vehicle is considered a total loss.

The GAP Program pays the difference between your primary insurance settlement and the outstanding balance of your vehicle on the date of loss.

GAP Program benefits:
Protection for new and used vehicles valued or financed up to $100,000
Reimbursement for your insurance deductible up to $1,000
Waives covered GAP Program amounts up to $50,000
What is your car worth to you?
Your car could be worth a lot more to you than the amount your primary insurance company will pay in the event of a total loss. Unexpected events occur. Be prepared for the unexpected road ahead by adding GAP Program protection to your auto loan or lease.