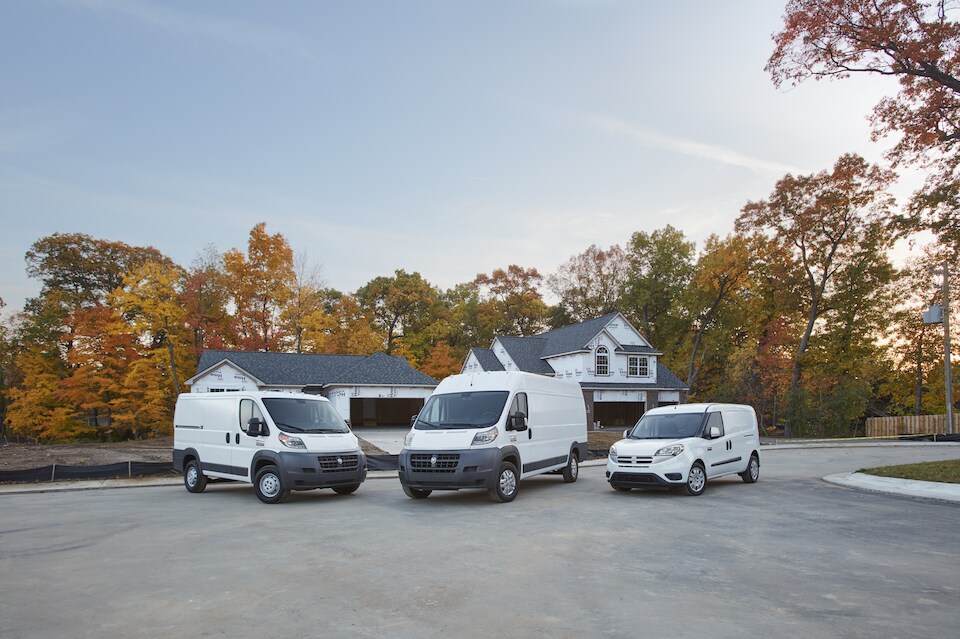 Vans have making a big comeback lately--and not just with commercial buyers.
The incredible versatility of a cargo of passenger van means that it can be just as useful and convenient for families, hobbyists, and pet owners as it is for business owners. One of the most popular van options in Hyannis and the Cape Cod area is the new Ram ProMaster line, which includes the functional new ProMaster City.
You can view all of our new Ram trucks and vans to learn more about how they perform, and if they'll be a good fit for your commute and daily needs--or, read on to explore the differences between ProMaster vs ProMaster City.
Price and Features
The 2018 Ram ProMaster City starts at $23,995 and is available in four trim levels--all of its configurations are limited to the wagon/van look. Features include premium cloth upholstery, heated mirrors, and touchscreen control.
The 2018 Ram ProMaster starts at $29,995, and is available in three configurations: Cargo Van, Chassis Cab, and Cutaway Van. Features include a standard backup camera, touchscreen capability, Bluetooth, and swivel seats.
Cargo Space and Workability
The 2018 Ram ProMaster City has a spacious 131.7 cubic feet of cargo space; it can tow up to 2,000 pounds and boasts a best-in-class max payload of 1,885 pounds.
The 2018 Ram ProMaster is larger, and cargo space can range from 259.2 cu. ft. all the way up to 462.8 cu. ft. when configured properly; max payload is up to 4,440 lbs and max towing goes up to an impressive 5,100 pounds.
Want to know more about ProMaster size, fuel economy, horsepower, specs, or financing?
Contact Premier Cape Cod or explore our new Ram van inventory.