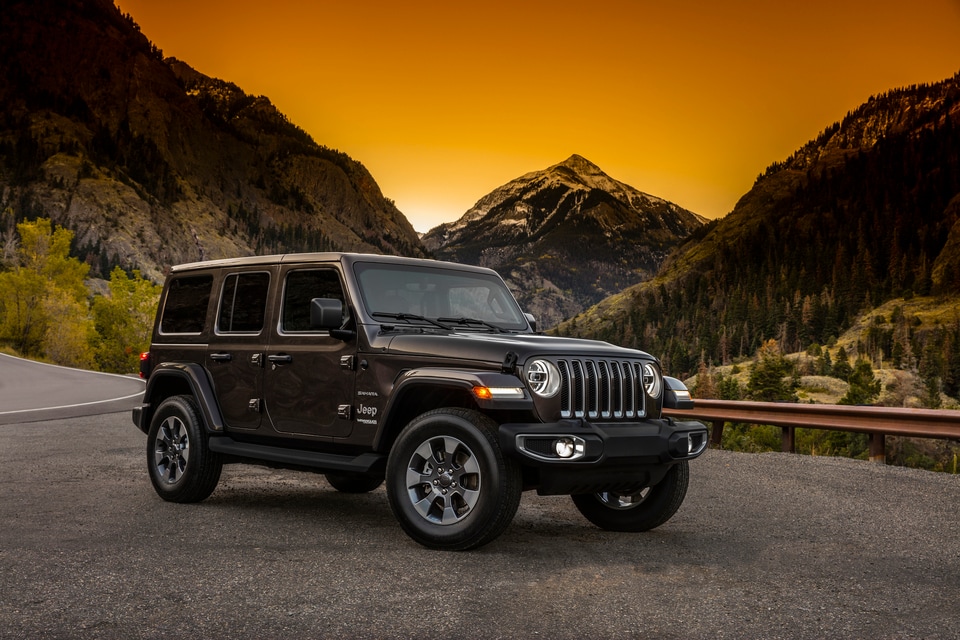 The future of Jeep off-roading is here. And, good news, it looks a lot like the past: a long, storied history that will continue to dominate every trail and every road.
The all-new 2018 Jeep Wrangler JL (yes, there is an only-just-new 2018 Jeep Wrangler, too--the last production model of the JK line) is completely redesigned for this portion of the model year, and it's hard for even the most radical fans to find anything to complain about.
It's lighter, smarter, more aerodynamic, more structurally sound, more stylish, it can do more, and it gives you more.
What's not to love?
But, if you--like a vast majority of the SUV-driving population--don't really know the differences between the two 2019 Jeep Wrangler models, the third-gen JK and the fourth-gen JL, we're here to help.
Compare Jeep Wrangler JL vs JK
The essential recipe stays the same--but big changes and major upgrades make the all-new 2018 Jeep Wrangler JL a whole new kind of beast.
See differences, and a few similarities, here:
Both come standard with 4WD
Both feature the iconic seven-slot grille, as well as removable top and doors, folding windshield, and a rear swing-out gate
The 2018 Jeep Wrangler JK offers a 3.6-liter V6 engine only
The 2018 Jeep Wrangler JL boasts the same 3.6-liter V6 engine, a new 2.0-liter turbocharged four-cylinder engine, and an upcoming 3.0-liter EcoDiesel six-cylinder engine
The third-gen Jeep Wrangler ran on either a 6-speed manual or a 5-speed automatic
The fourth-gen Jeep Wrangler runs on either a 6-speed manual or an 8-speed automatic
The all-new 2018 Jeep Wrangler JL offers more available rooftop options--like a new Sunrider top--than the Jeep Wrangler JK
The interior of the fourth-generation Jeep Wrangler does cater to the modern driver more, with a lot more soft-touch materials and more supportive seats
Thinking of getting your hands on a new 2018 Jeep Wrangler JL? Remember to get it at Premier Cape Cod, home of the Pure Price, so you can be confident that you're getting your best deal.